Minnesota Compass Chisholm Workshop
Minnesota Compass invites you to learn about the Build Your Own Statewide data tool and how you can access data for northeastern Minnesota communities. We encourage you to bring a laptop or mobile device. Space is limited. Lunch will be provided.
When
Tuesday, December 10, 2019 from 11:00 AM to 12:00 PM CST
Where
United Way of Northeastern Minnesota
608 East Dr,
Chisholm, MN 55719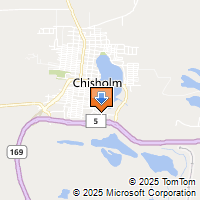 Driving Directions
Look who else is already registered!
Brianne Benson-Schlegel Minnesota Reading Corps and Minnesota Math Corps , Recruiter
Ann Bussey MN Rural Health Advisory Committee , Consumer Member
Vic Dreier Project Lead the Way , Director
Christy Dreshar Arrowhead Center Inc , Operations Director
Kelly Grinsteinner Range Mental Health Center , Communications & Marketing Director
Cassandra Hainey VinE , Executive Director
Shawn Herhusky DEED , Workforce Strategy Consultant
Awana Moye Green Essential Co-op , Owner
Rose Powers Sexual Assault Program of Northern St Louis County , Advocate