Gary Woods' Arizona Bird Photography
FAS member Gary Woods has again visited southeast Arizona in search of unusual birds to photograph, and he has some stunning new shots to share with us. You should not miss this annual event, held this year at the Woodward Park Library.
When
Tuesday, December 10, 2019 from 7:00 PM to 8:00 PM PST
Where
Woodward Park Library
944 E Perrin Ave
Fresno, CA 93720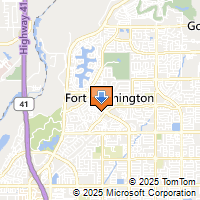 Driving Directions
Look who else is already registered!
Tom & Cara Barnhill
Karen Butler
Tay Cherry
Dan Cobb
Marilyn And Clayton Dahlen
Nancy Gilmore
Judy Haber
Mark Haywood
Shawn Jarvinen
Jim Kemp
Karen McClure
Steve Orton
Fred Peterson
Radley Reep
Ben Ross
Rick Saxton
Robert Snow
Kay Twombly