Gather the Elders 2020: Our Stories, Our Lives
Join us for the 11th annual celebration of conscious aging and the wisdom we each bring to our elder stage of life. In addition to breakfast, exhibits, and good fellowship, Gather the Elders 2020 features engaging and inspiring presentations by two renowned speakers, Penelope Starr and Kathleen Roberts. $20 at the door.
When
Friday, January 24, 2020 from 8:30 AM to 12:30 PM MST
Where
Tucson Jewish Community Center
3800 E River Rd
Tucson, AZ 85718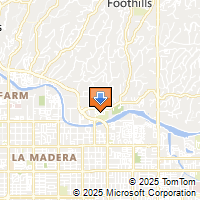 Driving Directions
Look who else is already registered!
Ilynn Adler
Sandra Ahola
Isabel Amorous
Cathy Becskehazy
Sue Beveridge
Barbara "b" Campbell
Janice Campos
Connie Carroll
Cynthia Chaffee
Thomas Crawford
Kathy Cross
Nancy Davies
Donna DeHaan
Cheri Desmond May
Margaret Dykinga
Brijida Escobedo
Geneva Escobedo
Tana Fleischer
Ron Fullerton
Deena Gentle
Susan Hill
Pi Addie Irwin
Chuck Jones
Susan Kasle
Melanie Landa
George Mairs
Fran Marian
Joyce Minks
Arthur Mitchell
Susan Nestor
JoAnn Nurmi
Michele ONeill
Adreanna Molin Pcoa No Charge
Lisa Reams Pcoa No Charge
Selina Linn Pcoa No Charge
Tina Marie Higdon Pcoa No Charge
Penny Pederson
Robin Peel
David Rollins
Barbara Seyfried
Mary Shelor
Phyllis Solow
Ellie Starer
Cathleen Straley
Lavina Tomer
Therese Trujillo
William Trujillo
Blanche Tyson
Jeanie Underwood
Elizabeth Van Horn
Mimi Vanballenberghe
Tim Wernette