MLS CUP RALLY WITH RAVE
A Rally for the 2019 MLS Cup, brought to you by RAVE Foundation! Drinks, snacks, giveaways, photo opps and the chance to gather on the eve of one of the most epic events in Club history. Attend for free - there will be opportunities to support RAVE, the official charitable arm of Seattle Sounders FC, at the event. Join us!
When
Saturday, November 9, 2019 from 6:00 PM to 8:00 PM PST
Where
Quality Athletics
121 S. King Street
Seattle, WA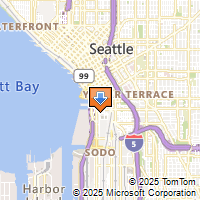 Driving Directions
Look who else is already registered!
Chris Adams
Jeff Adams
Ken Altena
Duffy Alverson
Matt Archer
Marlene Ascencio
John Avery
Polly Baird
Marcus Bening
Nick Bening
Stuart Berman
Rob Burns
Jon Burris
Ray Cantimbuhan
Kathleen Carosi
Kaleb Cofer-Doan
Cameron Collins
Jennifer Compton
Christopher Cornue
Todd Cowles
Emily Cummings
Travis Dalton
Catherine Davis
Frances Doniego
Alex Eagleton
Mohammad Ebrahimi
Christina Elsberry
Rachel Erickson
Charles Escalante
James Evans
Jeff Fantus
Jose Gonzalez
Heather Graves
Edward Hadley
Candie Handyside
Nathan Haugen
J Hendershot
Bobby Hollowell
Kaitlyn Jackson
Isabel Jeremiah
Daniel Johansen
Schuyler Johnston
Steve Kelley
Jayce Knerr
Jeff Knutson
Steve Kowalsky
Mac Lal
Deanna Larson
Kelvin Lee
Kelly LeTourneau
David Leuckel
Chris Little
Jason Lowry
Yair Macedo
Barbara Marcinkowski
Joseph Martinez
Brittany McCall
Nancy McGee
Maya Mendoza-Exstrom
Josh Menne
Nadia Miranda
Raymundo Morales
Arturo Nanco
Kimberly Nelson
Natalie Nolan
Eric Ochieng
Ryan Otten
Mark Pankau
Craig Pape
Daniel Pielago
Christopher Pingel
Isaac Price
Suzi Prouty
Dave Reid
Aaron Roberts
Adam Rogers
Bryan Roller
Emma Romero
Vincent Romero
Rickey Ruiz
Dennis Rury
Kiyana Salazar
Jerimy Saldivar
Naomi Schmidt
Skylar Smith
Gretchen Snider
Eric Solene
Stephanie Steiner
Alex Switzer
Glenn Thomas
Maximilian Torres
Brett Treloar
Noah Vinik
Heather Waage
Blanca Way
Richard Welch
Mark Wheir
Brenda Williams
Lisa Williams