2020 STA Hiker Challenge Pre-Registration
Register for 2020 Hiker Challenge. If you've attended an Orientation or received a waiver you are now eligible to reserve your space on a team. Hikes will be on 2d and 3rd weekends going N to S. There is a $30.00 initial fee to join the Challenge and a monthly fee for each hike. This is the 2d step toward that first hike in January.
When
Thursday, November 14, 2019 at 10:00 AM EST
-to-
Monday, January 20, 2020 at 11:00 PM EST
Where
Sheltowee Trace National Recreation Trail - STA
P.O. Box 360
Livingston, KY 40445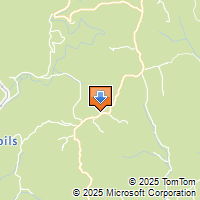 Driving Directions
Look who else is already registered!
Leah Adams
Jennifer Akers
Anthony-Julie Asher
Callie Asher
JoNoah Atwell
Street Barnett
Carla Bates
James Beckman
Virginia Bennett
Teresa Bombard
Diane Bowdler
Jan (Janice) Boyd
Suzana Brozovic
Kevin Burns
Randall Buys
Jared Byrd
Sean Cain
Susan Carey
David Carper
John Caton
Andrea Chambers
Rebecca Christopher
Colton Cleary
Patsy Collins
Rhonda Combs
Tracy Conser
Jackie Couture
Amanda Crafton
Brandon Davis
Diana Deen
Kerrie Dehorty
Melanie Denny
Scott Dills
Patty Drake
Jonathan Dundon
Stephen Dundon
Amanda Durand
Robert Early
Brent Ellis
Doug Ellis
Scott Ellis
Jana Faith
Sally Watson Ferguson
Esther Fleming
Beth Forster
Theresa Foss
Bill Fox
Brenda Fox
Dana Fox
Don Gebhardt
Michael Grigsby
Danielle Gronefeld
Paul Guilford
Patrick Gunn
Bob Hancock
Zach Haynes
Julie Hensley
Tracy Herrin
Chris Hines
Sally Hodgson
Mitch Howard
Tim Howard
Andrew Huggins
Anna Jo Hysell
Daren Jackson
Ryan Jennings
Sherry Jones
Heather Jordan
Kane Kallenberger
Chris Kappesser
Ella Kappesser
Patrick Keller
DeAnn Kirgan
Julianne Kravetz
Emily Lee
Kyle Lee
Quinn Leland
Darius Lepp
Meredith Lepp
Chris Lichtenberg
Natalie Lile
Sarah Little
Anna Lockwood
Kellie Lockwood
Kelly Lohman
Scott Lyles
Kristen Lynch
Loran Lynch
Mike Lynch
James Magaha
Inna Malyuk
Antoinette Marshall
Karla McCarty
Michael McChesney
Ted McConnell
Tippi McTyeire
Bill Menrath
Jennifer Meunier
Stuart Michael
Craig Miller
Julie Miller
Jessica Mills
Patricia Miner
Tom Miner
Scott Minor
Mario Morales
Terry Morrison
Jenny Mueller
Constance J Mulder
Morgan Mynhier
Marilyn Nash
Michael Newby
Danny Nezat
Jennifer Norton
Lissa Orme
Belinda Palmer
John Park
Darryl Patton
Kim Patton
Roscoe Peacock
Justin Pereslucka
Bill Pierotti
Ron Pike
Robin Piper
Christine Poon
Mark Powers
Kenneth Puckett
Michelle Radtke
Riley Radtke
Angela Rae
Rebecca Ramirez
Molly Reese
Joseph Rehm
Nicholas Richardson
Cris Risen
Donald Risen
Robert Rose
Linda Roysdon
Elaine Russell
Eric Seto
Brandon Sharp
Scott Sharp
Heather Sheehan
Jan Shepherd
Jody Shoup
Gina Smith
Pamela Smith
Madison Stachler
Christine Stanley
Justin Stanley
Cletes Starnes
Allison Stevens
Mark Stevens
Mary Stockler
Marcia Storm
Heather Sturgill
Valarie Swan
Allison Tengblad
Jim Thacker
Allen Theobald
Curt Thomas
Christina Tipton
Jamie Tipton
Tobi Underwood
Joseph Vicars
Karen Vicars
Jeanie Walker
Mark Wallach
Maria Walley
Alesia Welch
Julie Werle
Beth Wheeler
Katie Winchester
John Winstead
Ivey Workman
Matthew Workman
Babs Wright
Jim Young
Kendra Young