Feed My Starving Children Service Event
Come join your fellow Arizona ITE & ITS Arizona members as we give back to our community! Feed My Starving Children provides free meals to those in need around the world and asks for your help packing meals for distribution. There is no cost to attend, other than a couple hours of your time.
When
Monday, December 16, 2019 from 3:30 PM to 5:30 PM MST
Where
Feed My Starving Children
1345 S. Alma School Road
Mesa, AZ 85210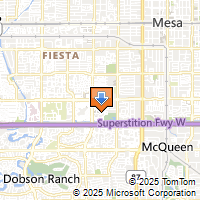 Driving Directions
Contact
Michelle Beckley
ITS Arizona
mbeckley@y2keng.com

Look who else is already registered!
Michelle Beckley Y2K Engineering , Project Engineer
Julian Dresang City of Tempe , Traffic Engineer
Brandon Forrey City of Peoria , Assistant City Traffic Engineer
Srini Goundla City of Chandler , Signal Systems Engineer
Deanna Haase Kimley-Horn and Associates, Inc. , Project Manager
Dan Hartig Ayres Associates , Supervisor
Yung Koprowski Y2K Engineering, LLC. , Principal Transportation Engineer
Marty Lauber Arizona Department of Transportation
David Lucas City of Tempe , Civil Engineer
Mike Sutton Town of Gilbert , ITS Engineer
Hunter Venne Dibble Engineering , EIT
Mike Washkowiak Iteris, Inc. , Project Engineer