Men Alive! 2020 Rally Registration
Join us for our annual Men Alive! Rally! This year's event will return to the DoubleTree Riverfront Hotel in Bay City, Michigan. Our theme is ROOTED IN CHRIST, based on Colossians 2:6-9 Registration is the same price as last year: MEN $65 YOUNG MEN $40 (14-22) Remember this includes breakfast & lunch. Be sure to invite your friends!
When
Saturday, February 15, 2020 from 7:15 AM to 3:30 PM EST
Where
DoubleTree Riverfront, Bay City, MI
1 Wenonah Park Place
Bay City, MI 48708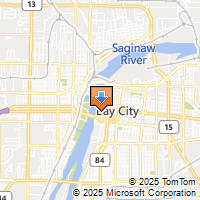 Driving Directions
Look who else is already registered!
Henry Ashmore
Jason Baldwin
Dake Ball
Jeff Barancik
Jim Bare
Benjamin Beckman
Robert Beckman
Jacob Behnken
Joseph Bentley
Eric Bessolo
Andy Biddle
Mark Boileau
Andy Burke
Charles Burr
Erik Burr
Michael Clinesmith
Rodney Davies
Rocky Dufresne
Richard Durkee
Allan Ferrio
Conrad Fischhaber
Kurt Fogelsonger
Dale Fox
Aaron Frey
Thomas Furnner
Jacob Garwick
Jagger Garwick
Scott Garwick
Zachary Garwick
Jeff Grundmeier
Mark Hatzung
George Hausmann
Bob Hensler
Dan Hensler
Mark Hetzner
Tim Hilgendorf
Ted Hockey
Brian Howell
Lynn Hukee
Sam Izzat
Art Joitke
Kevin Keller
Frank Kelly
Dale Kettler
Joseph King
Tom Kleinert
Roger Knepprath
Joe Kramp
Peter Kramp
Kevin Krueger
Arnold Kunde
David Lane
Kenneth Lincoln
Mark Lindloff
Andy Liu
James Luisier
Gary Machael
John Marr
Gregory McCabe
Paul Mehnert
Mike Merkle
Eric Metz
William Metz
Crites Mike
Reagan Moore
Allen Mortimer
Scott Mortimer
Mark Mueller
Andrew Naumann
Mike Nitz
Kevin Peil
Daniel Pentis
Tom Pentis
Will Rappuhn
Jacob Reich
Thomas Reif
Brian Reinke
Harold Rhodea
Kent Robinson
Joseph Ruthig
Lawrence Sak
Paul Schaewe
James Schmeling
Karl Schmugge
Keith Schultz
Hans Schwarkopf
Larry Seafert
Matthias Seafert
Al Selbig
Ron Shaffer
Michael Shipley
Zach Steinke
Jeff Sugden
Lynn Sweazey
Carl Thiel
Matthew Thiel
Luke Turner
Wade Turner
Jeff Ulman
Michael Valus
Mark Virant
Rick Wall
Milton Weidmayer
Paul Wilde
Tom Wood
George Zelenka
Philip Zimmerman