Great Miami River Cleanup 2020
Once a year several businesses, organizations, government agencies and hundreds of volunteers from the community gather to show their appreciation and support of the river by donating their time and cleaning it up. Join us for the second round of cleanup in the southern section from Franklin to the Ohio River! 9 am - 12 noon, except Oxford 1-4 pm.
When
Saturday, October 24, 2020 from 9:00 AM to 12:00 PM EDT
Where
Great Miami River from Franklin to the Ohio River
OH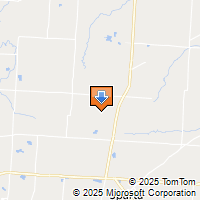 Driving Directions
Contact
Tim McLelland
513-383-3162

Look who else is already registered!
Karaline Abney
Laura Acosta
Zeb Acuff
Kami Archibald
Izzy Aristizabal
Colin Bacon
William Banks
Doreen Barrow
Michael Benner
Brooke Blackburn
Tonya Blankenship
Darbi Boddy
Tiffany Brandabut
Justice Brewer
Lea Browning
Monica Burkart
Marie Canaday
Ethan Carbine
Pat Cavanaugh
Gary Coffey
Jim Conniff
Kevin Coomer
Jenny Cranford
David Creed
Jaya Das Schober
James Davis
Alison DePiano
Elizabeth Evans
Charlotte Fabe
Kelsey Farr
Jayden Ferrin
Travis Fiscus
Dan Foley
Sharon George
John Getzendanner
Hunter Griffin
Fred Guthrie
Kelly Hall
Lauren Hauschildt
Shaun Higgins
Sarah Hunold
Parker Jacobs
Carol Karason
Kenneth Keener
Chelsey Keller
Ben Kendrick
Laurie Kile
Brian Larson
Jaxon Laub
Christina Liggett
Jeremy Loukinas
Jaime Lyden
Wendy Manwaring
John Martens
Melissa McCarthy
Cole McCauley
Donna McCollum
Collin McLean
Alexis McRoberts
Jeff Michel
Sharon Montano
Rod Northcutt
Beth Patak
Jean Pateman
Tim Petterson
Andrew Petty
Meg Poehlmann
Chris Powell
Kerri Pressler
Angela Pullano
Amanda Romer
Brad Rullman
Cynthia Schell
Justus Scott
Jon Seymour
Jacob Sharp
Cynthia Smith
Stephanie Smith
Sheree Sparks
Jessica Starrett
Larry Stolte
Jill Stoutenborough
Miranda Strasburg
Jamie Tincher
Bobbie Turner
Mason Turner
Danette Von Gostomski
Steven Wachter
Lisa Ward
Ryan Warner
Reinhard Weiss
Eva Williams