DYHA's Celebration Event
We had so much fun last year we brought it back! Food, drinks, ice luge, envelope board, silent auction, raffles, and music! To pay via Venmo, select Pay by Check option and then Venmo amount due to @DyhaFriends. Bring cash, check or Venmo for raffle tickets or purchase them ahead of time. Neat and appropriate denim allowed. No Refunds.
When
Saturday, February 1, 2020 from 7:00 PM to 10:00 PM EST
Where
Country Club of Darien
300 Mansfield Avenue
Darien, CT 06820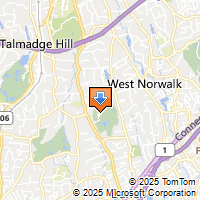 Driving Directions
Look who else is already registered!
Cristina Amen
Liz Anavy
Lynne Andren
David And Karem Austen
Mariana Avalos
Tori Barnett
Shannon Barrett
Annie Baurmeister
Carolyn Bayly
Katie Beirne
Lisa Blake
Josh Branchflower
Dan Brown
Dawn Bryson
Chris Burt
Katie Carey
David Choi
Tracey Culliton
Marina Davey
Heidi Davis
Bridget Fahy
Sima Farmer
Pamela Ferguson
Jane Fisher
Kevin Flatow
Anne Fox
Peter & Megan Franchetti
Chris Furtak
Gina Fusco
Aaron Gallo
Julia & William Giesen
Jane Glassmeyer
Nikki Glickman
Kristina Gregory
Jill Guzzetti
Lucy Hackman
Casey Haire
Paul Hanig
Laura Harrison
Rachel Hennemuth
Lauren Henry
Evelyn Hutter
Sarah Janne
Catherine Josef
Michael Kadish
David Kahn
Ashley Katsuyama
Adrienne Kelly
Kristy Kennedy
Megan Kilroy
Tad King
Courtney Krediet
David & Kelly Kreppein
Scott Kropf
Traci Lacoseglio
Allison Law
Melissa Leonard
Trini Leonard
Stefanie Lister
Jen Longmire
Carolyn MacLear
Allie & Ryan Mannle
Michael Martineau
Bob Mazzone
John McNamara
John Miserendino
Kimberly Molloy
Megan Morgan
Kevin Mullane
Patrick Mullin
Stephanie Nevstad
Kevin O'Neil
Val Oertel
Katie Pettit
Alicia Pettorini
J. Gregory Raymond
Kristin Reardon
Sally Reed
Robert Rode
Diana Ryan
Karen Smith
Jennifer Squillaro
Robert Squillaro
Matt Stack
Glenn Stevens
Shawn Sullivan
Moe Tarrant
Brenda Whittaker
Aileen Wiate
Beth Williams
Susan Williams
Michelle Woodward