Beer & Bingo for Beats!
Join us Thursday, Feb. 6th at Surly Brewing for a fun night of BINGO, prizes & craft beer! All proceeds from the night will support Family Enhancement Center's newest group therapy program, Drum Beat. This unique program serves young men between 13-18 years-old who have experienced abuse, violence, and trauma by using music. Tickets $20 at the door
When
Thursday, February 6, 2020 from 5:00 PM to 8:00 PM CST
Where
Surly Brewing Co.
520 Malcolm Ave SE
Minneapolis, MN 55414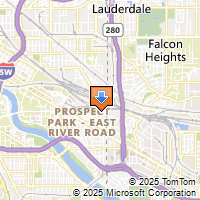 Driving Directions
Look who else is already registered!
Kathleen Ambre
Leah Bauman-Smith
Holly Clark
Yvonne Cournoyer
Maria Kamenska
Kavya Kolisetty
Pk Kriha
Pauline Lacher
Justin Matthews
Margaret Moczynski
Giuseppe Mullawirraburka
Tricia Nystrom
Geri OConnor
Matt Solomon
Lori Stevenson
Mary Thompson
MaryJo Wiatrak
Kelley Wibley
Brigit Wingert
Barb Zimniewicz