Pancake Palooza - 2020
Please join the Father's Club for their Annual Pancake Palooza. We will be raffling off Gift Baskets, JetBlue & Disney Tickets as well. See you there!
When
Sunday, February 2, 2020 from 8:30 AM to 11:00 AM EST
Where
Booth Hill Elementary
545 Booth Hill Road
Trumbull, CT 06611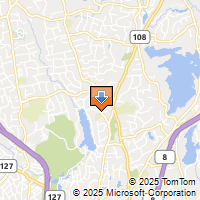 Driving Directions
Look who else is already registered!
Amelia Audette
Matthew Baglio
Mary Balogh
Clint Boulton
Jessica Brinsmade
Kelli Chizmadia
Sarah Clemens
Michaela Cutney
Michaela Durand
Kristina Edvardsen
Tracy Gavern
Jennifer Kaiser
Liz Klepack
Mary Krzynowek
Chad Lembree
Gina Liberatore
Katie Lynn
Elizabeth Manotok
Ali McCann
Caroline Minella
Brooke Nucifora
Jillian Pforr
Daniella Schiano
Tim Stumph
Monica Terry
Tricia Thorne
Vicky Tola-Shelby
Robert Wdowik