2020 GEMN Global Mission Conference - April 29-May 1 - Indianapolis
GEMN's 2020 Global Mission Conference will be in Indianapolis - Apr 29-May 1 - "Earthkeeping: Creation Care in Global Mission". Speakers include Bp. Katharine Jefferts Schori, Dr Rachel Mash, Rev. Leon Sampson, and Bp. Orlando Gómez. Explore the integration of creation care with healthy mission partnership, and more. Join us in Indianapolis!
When
Wednesday, April 29, 2020 at 8:30 AM EDT
-to-
Friday, May 1, 2020 at 1:00 PM EDT
Where
Christ Church Cathedral
125 Monument Circle
Indianapolis, IN 46204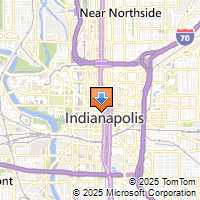 Driving Directions
Contact
Karen Hotte, Executive Director
Global Episcopal Mission Network
registrar@gemn.org
Look who else is already registered!
Elizabeth Barker
Thomas I Blossom
Elizabeth Boe
Grace Burton-Edwards
David Copley
Marthe Curry
Dori Fulk
Martha Gardner
Jeffrey Gill
Kathlyn Gilpin
Mary Louise Gotthold
Holly Hartman
Donna Hartz
Karen Hotte
Abdoul Lamine Kamara
Michelle Killin-Keith
Yvette Maccandey
Dave Mahar
Frieda Malcolm
Christine Mercer
Adam Mosley
Kahwa Njojo
Yvonne O'Neal
Molly O'Brien
Janet O'Flynn
Pamela Payne
Titus Presler
Judy Quick
Christopher Rajkumar
Marc-Yves Regis
William Scheel
Cathy Scott
Nancy D Searby
Dale Stanton-Hoyle
Anna Sutterisch
Martha Taishoff
Mary-Jane Wood