Wine Tasting - Pouring into a new decade
Please join us for our 2nd annual wine tasting. Sample wine, snack on appetizers, and laugh with friends at our informal event. Doors open at 6:30 pm. The tasting starts at 7:00 pm. $20 per person which includes the tasting, appetizers, and a complimentary wine glass to take home. SPONSORSHIP OPPORTUNITIES AVAILABLE.
When
Thursday, March 5, 2020 from 6:30 PM to 9:00 PM CST
Where
Jones Center
220 E. 15th Street
Chicago Heights, IL 60411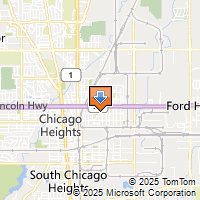 Driving Directions
Look who else is already registered!
Jennifer Beasley
Joyce Carter
Cheryl Cherny
Sandy Christofanelli
Pat Edmond
Elvia Estrada
Tracy Garcia
Kristin Goesel
Debra Hamlin
Verlene & Carmen Johnson
Lorez Knox
Carla Lazzara
Belinda Lowry
Sarah Malak
Jamie McClain
Carol Novak
Robin Obregon
Cheryl Roop
Kaz Michael Rossetto
Enriquetta Shareef
Jim Siegfried
Jennifer Smith
Sabra Solomen
Paula Wakefield
Jennifer Walters
Latoya Wiles
Joria Williams
Terri Winfree
Bob And Nellie Zinkel