PRCA Mobile February 2020 Luncheon
Join us for our February Luncheon! Attendees will learn about community relations from Kristi Tucker, Director of Communications at Airbus Americas, Inc.
When
Thursday, February 27, 2020 from 11:30 AM to 1:00 PM CST
Where
Heron Lakes Country Club
3851 Government Blvd.
Mobile, AL 36693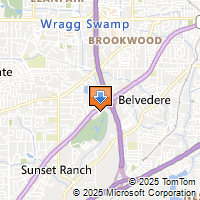 Driving Directions
Look who else is already registered!
Monica Allen
Teresa Atkins
Ashley Babb
Michelle Bowden
Mark Bryant
Hayley Carlton
Barbara Charnetski
Debbie Clolinger
Morgan Cooper
Denise Curtis
Kathy Dean
Sally Ericson
Brittany Fillmore
Mary Lee Gay
Donna Glover
Eva Golson
Leigh Herndon
Julie Hicks
Lydia Jones
Renie Kennemer
Angela Levins
Kirsten Loper
Alyssa Nelson
Ellen Niland
Wes Phillips
Leslie Schraeder
Devon Sellers
Barbara Shaw
Karlee Shirey
Karen Simmons
Ann Sirmon
Thomas Smith
Mark Snyder
Mallory Tyson
Jenny Williams
Amanda Young
Jennifer Zoghby