Arby's 18th Annual CAC Golf Tournament PRESENTED BY BRUMIT RESTAURANT GROUP & DON AND SUSANNAH SWABY
Join us for a charity golf tournament to benefit the child abuse prevention and treatment programs at Mountain CAC. Enjoy a fall afternoon of golf with friends for a great cause! Due to COVID-19 the details of the tournament may change due to state guidelines. We will keep you updated as these changes unfold before the tournament. Thank you.
When
Monday, September 14, 2020 from 12:00 PM to 7:00 PM EDT
Where
Kenmure Country Club
100 Clubhouse Drive
Flat Rock, NC 28731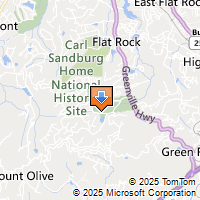 Driving Directions
Contact
Carla Musgrove, Fund Developer
Mountain Child Advocacy Center
828-213-9824
cmusgrove@mtncac.org
Look who else is already registered!
Bryan Boone TD Bank , Sr. Commercial Manager
Jana Eshaghian A.C. Reynolds Rockettes, Class of 1977
R Matthew Henry Irene Wortham Center, Inc. , President & CEO
Lynn Kieffer
Jeff & Cherie Ledford
Jeffrey Ledford Genova Diagnostics , CEO
Raymond McClinton
Latrella McElrath HomeTrust Bank , Business and Professional Banking Group Executive
Stephen Noblitt Shorty's Gang team member
Rick Perkins Biltmore Oil Company , President
Carolyn Rice A-B Tech Community Card