TAVAC Membership August 2020-July 28, 2021
Welcome to TAVAC Membership! Looking forward to sharing information with our paid members. Save the date July 28, 2021 Conference in San Antonio.
When
Friday, August 7, 2020 at 1:00 PM CDT
-to-
Monday, July 26, 2021 at 1:00 PM CDT
Where
TAVAC Membership 2020-2021
TX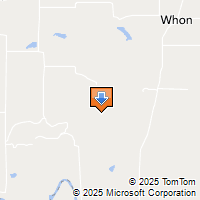 Driving Directions
Look who else is already registered!
Amber Birchmier Aledo Independent School District , Educational Diagnostician
Bill Dean Workforce Solutions of West Central Texas , Student HireAbility Navigator
Rachel Hicks CHS , Job Coach
Leslie Lazaro La Feria ISD , 18+ Teacher
Grace Motz Priority Charter Schools , ARD/Transition Coordinator
Troy Murrain The William Hyacinth Group , Director
Christopher Nelson Austin ISD , Transition Coordinator
Shari Rahm Klein ISD , Transition Specialist
Dan Santema Liberty Hill ISD , Vocational Adjustment Coordinator
Stacey Sebesta North East Independent School District , Transition Facilitator
Laura Slover Rolling Plains SSA , Transition Coordinator
Keara Uhl Harlandale ISD , VAC
Alyssa Werley Austin ISD , Vocational Adjustment Coordinator