2020 September Membership Drive
Add your name to the growing list of those who have joined the STA & signed up to help us "protect, preserve, and promote" the STNRT. Your new or renewing membership helps us improve access to the Trace, organize activities that encourage participation and insure the future of this precious resource.
When
Friday, September 4, 2020 at 10:15 AM EDT
-to-
Wednesday, September 30, 2020 at 11:00 PM EDT
Where
Sheltowee Trace Association
P.O. Box 360
Livingston, KY 40445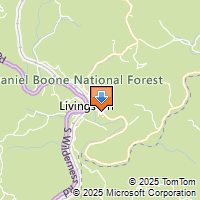 Driving Directions
Look who else is already registered!
Tim Calvert
Samuel Casson
Mike Chapple
Edith H Conyers
Rocco Erne
Renee Errett
Brian Hubbard
Mitchell Hughes
Tim Kessler
Sharon Lane
Matthew Lariscy
Lorna Mangus
Kimberly Martin
Adam McHenry
Vanessa Race
Bev Rogers
Geoffrey Stillwell
Philip Thompson
Ricky Vandegrift
Brandone Wise