CFMA's Annual Holiday Party
You're invited to join the Greater Rochester NY Chapter of CFMA for their annual Holiday Party. Join us for drinks and hors d'oeuvres at ARTISANworks. Proceeds will benefit a local charity assisting families at the holidays.
When
Thursday, December 3, 2020 from 5:00 PM to 7:00 PM EST
Where
ARTISANworks
565 Blossom Rd # L
Rochester, NY 14610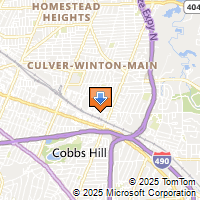 Driving Directions
Contact
Kim Gaylord
Construction Financial Management Association of Greater Rochester NY
585-586-5460
kim@robex.com
Look who else is already registered!
Timothy Boldt
Jodi Davies
John DeStephano
Craig Everhart
John Magee
Jim McAuliffe
Steven Ruether
Brian Sauers