2021 VIRTUAL 5K Shamrock Run
This is a great opportunity to get healthy and raise money for a wonderful cause! The Mustang Makeover 5K Shamrock Run is a timed event to promote wellness and healthy living in Mustang. The proceeds will be shared with Regional Food Bank of Oklahoma to support the ongoing work they do in Canadian County.
When
Wednesday, March 17, 2021 at 12:00 AM CDT
-to-
Wednesday, March 31, 2021 at 12:00 PM CDT
Where
Your Choice of Venue
Mustang, OK 73064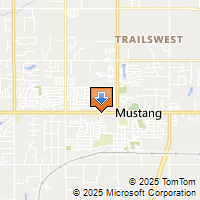 Driving Directions
Look who else is already registered!
Feven Askale
Chaireka Beasley
Donna Deurmyer
Ron Deurmyer
Doug Eckert
Jennifer Eckert
John Gibson
Tom Greenlee
Lori Hicks
Thomas Hicks
David Hurst
Jim Kilmer
Marla Kilmer
Dana Kinder
Michelle Landolt
Jennifer Myers
Renee Peerman
Julie Riffel
Karen Stone
Stella Taylor