ASAP 2021 Midyear Conference
ASAP conferences are the premier events on pharmacy technology, keeping you in the mainstream of market and legislative developments impacting pharmacy. ASAP conferences have the reputation for top-notch speaker programs and valuable networking opportunities.
When
Wednesday, July 21, 2021 at 3:00 PM EDT
-to-
Friday, July 23, 2021 at 1:00 PM EDT
Where
The Breakers
1 S County Rd
Palm Beach, FL 33480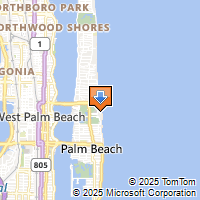 Driving Directions
Look who else is already registered!
Kevin Borcher CyncHealth , Vice President, Pharmacy Informatics
Patrick Hawthorne ConnectiveRx , ConnectiveRx
John Hobson The American Pharmacy Alliance , The American Pharmacy Alliance
William Holmes RxSafe , CEO, Founder
Bernie Knutsen ScriptPro , Systems Analytics Research and Development
Sam Pizzo Tabula Rasa HealthCare , VP of Industry Relations
Paul Placek Infowerks Data Services , CRO
Lisa Schwartz National Community Pharmacists Association , National Community Pharmacists Association
Adam Vargulick Tabula Rasa HealthCare , VP of Product Strategy, Integrated Tech. Solutions
Tim Wilson ConnectiveRx , Director Retail Network Development