2021 Cincinnati Design Awards (CDA25) SPONSORSHIP
CDA25 Sponsors can now pay on-line! Thank you for your contribution! You'll receive information on how to register your complimentary guests. PLEASE NOTE: Memorial Hall COVID19 Safety Protocols currently require all attendees to wear mask AND provide proof of vaccination or a negative COVID test to enter the venue.
When
Friday, October 29, 2021 from 6:00 PM to 9:00 PM EDT
Where
Memorial Hall
1225 Elm Street
Cincinnati, OH 45202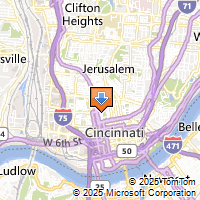 Driving Directions
Look who else is already registered!
Glenn Bayfield
Megan Blaney
Bryan Hansen
Melinda Lewis
Bryan Lindholz
Paul McKay
Kevin McKiernan
Dave Mullen
Carolyn Nutter
Bill Reinhart
Trisha Roe Keel
Pamela Roebel
Jason Weier
Hannah Williams
Lindsey Zahner