Forest Lake Welcome Home Luncheon - July 10
Hi! We missed you, and want to connect with you! On July 10, we will have a united worship service with all of our church family at 11:30am in the FLA Gym. Our new lead pastor will speak, and afterwards, we will have a haystacks lunch. Please help us make that lunch possible by signing up to bring some of the items below, or by leaving a donation.
When
Saturday, July 10, 2021 from 1:00 PM to 3:00 PM EDT
Where
Forest Lake Academy Gymnasium
500 Education Loop
Apopka, FL 32703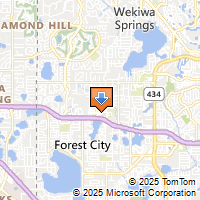 Driving Directions
Look who else is already registered!
Sylvia Alabe
Don Aldridge
Bill Alvarez
Clayton Alves
Roger Anderson
Bobbi Babiuk
Rose Beavers
Mark Becker
Nancy Behner
Will Benton
Bruce Bergherm
Mercedes Bermejo
Juliana Bermudez
Alejandra Berrios
Jason Bingham
Joan Blair
Sheri Bond
Stephanie Borland
Sean Boundy
Linda Braithwaite
Renee Brownlow
Andrew Buck
Bob Burns
Lisa Butler
Luis Cabezas
Lady Campo
Ana-Michelle Carrington
Misty Cartagena
Katty Castro
Rosemarie Cazeau
Franck Celamy
Sharon Chamberlain
Susan Cheever
Jeannine Chobotar
Denise Chwast
Sheena Clark
Wanda Cocco
Lina Coello
Heike Collins
Ledy Colon
Rose Coolidge
Carmen Cooper
Luisa Cordero
Diana Cordero Ortiz
Javier Cordero Ortiz
Jemoy Cort
Kristen Crawford
Louisa Davis
Melissa Davis
Nelson Dean
Katie DeGraw
Abraham DeGuzman
Adrienne Despres
Candy DeVore
Elena Dovgan
Jackie Draper
Linka Dyer-Farrell
Ismael Figueroa
Evionne Fleurilus
Katherine Fonseca
Joan Forbes
Barb Friedrich
Gerald Fuentes
Elizabeth Gable
Loretha Gammenthaler
Rodrigo Genanian
Samanthia Goodridge
Nicole Gordon
Larry Gray
Shelley Gray
Corey Grodack
Kristen Harmon
Gladys Harrison
Claudette Hayles
Carol Hazen
Althea Headley
Jim Henderson
David Henson
Julia Herndon
Shannon Hill
Lessette Hubbard
Sally Hunter
Tangie Isidro
Tina Jencks
Carolyn Jensen
Don Jones
Joanne Keller
Janet King
Alesha Kirkland
Eileen Krause
Jeff Krause
Candice Leanos
Gaby Lopez
Jessica Lower
Marvin Lowman
Julie MacLafferty
Vanessa Martinez
Antonio Martinez P
Mark Mastrapa
Steve Meekma
Shirley Menhardt
David Middag
Cynthia Mitchell
Ali Mohammed
Anne Murphy
John Murrell
Mayra Neilly
Shiree Nichols
Cindy Offenback
Andrew Otanes
Wendy Ottati
M. Darlene Pacamalan
Liliana Parra
Adona Payne
Rose Payne
Sonia Perez
Rose Pierre
Maria Pino
Lorraine Poppo
Cindy Pratt
Jorge Reyes
Rache'l Rodenkirch
Kenia Rodriguez
Merita Ross
Dennis , Jacquelyn, Kare Ross , Mugalu
Fely Rugless
Ruth Sales
Michelle Scott
Susan Shanko
Teresa Shave
Paula Shaw
Erin Simmons
Melissa Simmons
Vadim Sinchenko
Carol Skillin
Ruth Smith
Marina Sorokoumova
Denisse Sosa
Sandra Stanley
Lolita Stevenson
Carol Stewart
Deborah Sylvain
Oksana Terikova Kroytor
Ebin Thomas
Chris Thompson
Nadine Thompson
Victoria Tkachuck
Janet Tooley
Jacyrat@aol. Com Tschickardt
Michelle Vanbrussel
Shelley J Veal
Nancy Vega
Collett Veneza
Yuly Vesga
Melody Voorheis
Patricia Walker
Jim Waller
Robert Wilson
Amy Zbaraschuk