2021 Cincinnati Design Awards (CDA25) Tickets
2021 marks the 25th Anniversary of the Cincinnati Design Awards! This annual event celebrates and recognizes the best design work coming out of the Cincinnati area. PLEASE NOTE: Memorial Hall COVID19 Safety Protocols currently require all attendees to wear mask AND provide proof of vaccination or a negative COVID test to enter the venue.
When
Friday, October 29, 2021 from 6:00 PM to 9:00 PM EDT
Where
Memorial Hall
1225 Elm Street
Cincinnati, OH 45202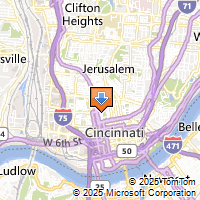 Driving Directions
Look who else is already registered!
Suzanne Carney
Bryan Hansen
Graham Kalbli
Vanessa Malone
Katie Phelan