Lt Gov Billy Nungessor
The Delta Variant, Hurricane Ida....We have had ENOUGH! Let's get back to work! Lt. Gov. Nungessor will join us to talk about how his office plans to get tourism kickin' again in South Louisiana - from sporting events to Mardi Gras to festivals and more...
When
Thursday, September 16, 2021 from 11:30 AM to 1:00 PM CDT
Where
TJ Ribs
2324 Acadian Thruway
Baton Rouge, LA 70808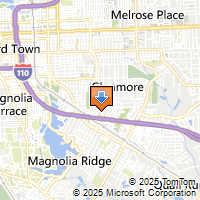 Driving Directions
Contact
Nancy Carter
Sales and Marketing Executives of Baton Rouge
(225) 978-4004
nzcarter@mac.com
Look who else is already registered!
Rob Abruzzino
Madison Anderson
Paul Arrigo
Suzanne Blanchard
Brittany Boudreaux
Nancy Carter
Christi Christi Wharton
Kendall Denney
Joshua Ellzey
Brinkley Maginnis
Lisa O'Deay
Mary Pourciau
Kelly Randow
Shannon Rasbury
Monica Rogers
Jenny Rozas
Matthew Ruiz
Keith Thomas
Laura Thomas
Rad Trascher