Saturday Morning 9:00 AM SKATE OCTOBER 23RD
26 Skaters total 13 per team. Quick Shifts Everyone! 1.25 Hour Games bring and White and Dark Jersey. Teams will be announced at least 3 hours before game time.
When
Saturday, October 23, 2021 from 9:00 AM to 10:15 AM CDT
Where
Bellerive Ice Center
7300 Bellerive
Houston, TX 77036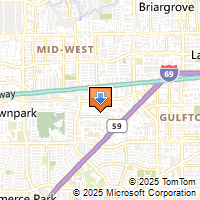 Driving Directions
Look who else is already registered!
Jason Barton
Andrew Brown
Chris Browne
Terry Child
Michael Cooper
Miles Demster
Erik Diaz
Bryce Dorion
Mike Green
Michael Hitchcock
Paul Lantz
James Magee
Guy Mason
Russell McGowan
Matthew McLaughlin
Steve McLaughlin
Michael Nawrocki
Rich Prybell
Robert Robinson
Chris Schmidt
Aaron Steinberg
Mark Szycher
Preston Van Winkle