Early Bird Game 7:30 AM SKATE OCTOBER 30TH
24 Skaters total 12 per team. Quick Shifts Everyone! 1.25 Hour Games bring and White and Dark Jersey. Teams will be announced at least 3 hours before game time.
When
Saturday, October 30, 2021 from 7:30 AM to 8:45 AM CDT
Where
Bellerive Ice Center
7300 Bellerive
Houston, TX 77036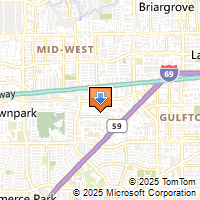 Driving Directions
Look who else is already registered!
Paul Blattenberger
Jay Brosseau
Rocky Browder
Chris Browne
Mark Curwin
Erik Diaz
Courtney Drain
William Helander
Travis Henry
Roy McNiven
Parker Monterubio
Max Nordwall
Ti Shuman
Mike Skuce
Darren Springinatic
David Steadman
Mark Szycher
Daniel Takahashi
Sean Webster
Andy Wigderson
Ward Windrim
Dennis Younes