2021 Drive-Through Veterans Day Lunch
Community Drive-Through Veterans Day Luncheon! Boxed lunches to go & a special giftbag for our Veterans. Appreciation Meal: turkey, dressing, green beans, potato salad, dessert, roll, gravy, cranberry & beverage. Please RSVP by Tuesday, November 9th. Veterans may invite one guest - No cost to attend. Thank You AARP of Mobile for Sponsoring.
When
Thursday, November 11, 2021 from 11:00 AM to 1:00 PM CST
Where
1717 Dauphin Street, Mobile, AL 36604
1717 Dauphin Street
Mobile, AL 36604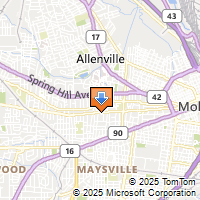 Driving Directions
Look who else is already registered!
Barbara Estes
Wayman Grant
Johnnie Jones
Laura Sodomick-Painter Laura Sodomick-Painter
William Pierce
Wendell Ragler
James Reaves
Rebecca Reaves
Arthur Spears Jr
Lavanda Washington