2022 Create-a-Thon & Crops!
We are going to have a lot of fun in 2022! Please use this page to register for any or all of my upcoming Create-a-Thon & Crop events! April 1st - 3rd: Disney July 22nd - 24th: Christmas in July October 7th - 9th: Halloween I'm even running a special! Sign up for 2 Create-a-Thon & Crops and save $30. Sign up for 3 and save $60!
When
Friday, July 22, 2022 at 10:00 AM PDT
-to-
Sunday, October 9, 2022 at 5:00 PM PDT
Where
It's All About the Scrapbook, Dixon, CA
1670 N. Lincoln St.
Dixon, CA 95620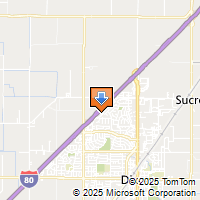 Driving Directions
Look who else is already registered!
Liz Almeida
Nan Anderson
Lara Askin
Evelyn Becker
Denise Bennett
Stacey Blasi
Debbie Brown
Shannon Caston
Anita Christensen
Rene Cox
Lori DeLappe-Grondin
Lori DonDiego
BeckyAnne Erickson
Anna Fernandez
Deborah Linville
Retta Losee
Nicole Magaddino
Amy Martin
Bonnie McCoog
Nola McDaniel
Maryanne Powell
Deborah Roberts
Sandra Schembari
Elena Simonian
Jamie Tafoya
Claudette Thomas
Ann Thompson
Vicky Walker
Dara Warner
Sandra White
Maria Williams