Magic Of Santa Arts and Crafts Faire
Magic of Santa December 3rd and 4th 2022 show registration. Please call or send Dan an email with any questions or problems 775-741-9524.
When
Saturday, December 3, 2022 at 9:00 AM PST
-to-
Sunday, December 4, 2022 at 3:00 PM PST
Where
Reno Sparks Convention Center ("A" Rooms)
4590 S. Virginia St.
Reno, NV 89502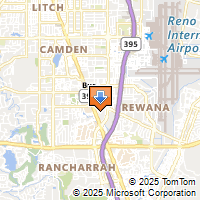 Driving Directions
Look who else is already registered!
Jenell Abate
Naomi Agnitsch
Susan Allen
Frank Amankonah
Doreen Avila
Sheri Borg
Bryan Boyle
Diane Brouillet
Amy Brown
Sarah Brown
Missy Bursell
Heidi Busch
Stephanie Campbell
Jennifer Carpenter
Cheryl Closson
Sabrina Covarrubias
Lee Dark
Lisa Downey
Pam Eckhardt
Vincent Fabbri
Mirage Fisher
Amanda Goodwin
Logan Greenwood
Jeanne Gribbin
Linda Grochowski
Kimberly Hastings
Debbie Heard
Shelley Hilliard
Amber Hopkins
Sierra Jackson
Molly Jauregui
Jon Johnson
Lauren Kaiser
Terry Kimia
Mara King-Sherman
Cheryl Kominek
Carolyn La Fleur
Carolanne Leavitt
Jamie Leenan
Jacqueline Lethbridge
Jennifer Lew
Taylor Lockett
Lorraine Luerra
Linda Maisano
Michelle Martinez Martinez
Kelly Mayer
Curtis McBride
Ruthie Mirous
Rose Moravec
Kathi Morser-Garrison
Dori Nielsen
Kelly Nordine
Sylvia Nunez
Kecia Olney
Debbi Paulin
Briana Pearson
Linda Piercy
Elizabeth Porta
Anna Preiss
Patricia Pritchett
Tammy Pulley
Ellie Ramsey
Linda Raymond
Randi Roedel
Cynthia Schnaare
Debra Shepersky-Loghry
Loraina Shoemaker
Bonny Silva
Denise Smith
Sara Spilman
Judy Stephenson
Judy Stickney
Olivia Tabor
Vikki Taguinod
Eric Taylor
Katherine Thornton
Gilbert Tortolani
Marcia Trujillo-Penman
Kristina Tucker
Nora Tucker
Kasey Tydingco
Cherie Valentine
Deanna Valles
Ginger Vernon
Mark Waters
Barbara Williams
Kenneth Williams
Belinda Woldruff
Christina Woods