Join us for Dec. 7 Northwest Side Branch Meeting
We have a great program coming up for our December meeting. Join us Tuesday, Dec. 7, when our speaker will be Samantha Chou, DMD, with her program "All on 4, 5, 6: Immediate Loading for Full Arch Fixed Restorations." Cocktails start at 6:30 p.m., dinner at 7 and the program at 7:30. RSVP by Nov. 30.
When
Tuesday, December 7, 2021 from 6:30 PM to 9:00 PM CST
Where
Cafe La Cave
2777 Mannheim Road
Des Plaines, IL 60018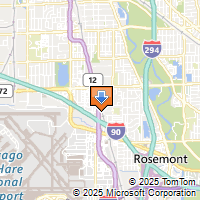 Driving Directions
Look who else is already registered!
Elise Adley
Imad Bahrani
David Berni
Michael Biasiello
Tara Culligan
Robert DiChristofano
Eliza Drobny
Nickolas Georgiopoulos
Brett Gilbert
Vickie And Sam Grandinetti
Kenneth Hauser
Robert Hessberger
Louis Imburgia
John Kaminski
Daniel Kim
Chester Klos
David Kumamoto
Lorette Luksha
Barbara Mousel
Paul Muhr
John Nowak
Ronald Podraza
Samantha Sodini
Young Song
Larisa Spirtovic
Salvatore Storniolo
Gordon Ziols