Join us for Dec. 7 branch meeting!
Help us welcome the CDS "Green Coats," learn more about the Midwinter Meeting and attend our next branch CE program all on Dec. 7! "HPV in Head and Neck Cancer" will be presented by Mihir Bhayani, MD. I hope you can join us!
When
Tuesday, December 7, 2021 from 6:00 PM to 9:30 PM CST
Where
Exmoor Country Club
700 Vine Ave.
Highland Park, IL 60035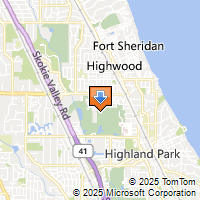 Driving Directions
Contact
Allan Wun, Dinner Chair
CDS - North Suburban Branch
847-869-9303

Look who else is already registered!
Jennifer Adhami
Vincent Arpino
Karen Benedetto
Jim Benz
Doug Campbell
Mark Cannon
Kathleen Christie-Jaroch Dds
Richard Cottrell
Christine Culp
Jovan Cupic
Paul Egger
Paulina Erdle
Larry Farsakian
Paul Fischl
Sharon Foertsch
David Fulton
Yendis Gibson
Erica Gilbert
Josh Gilbert
Lee W. Graber
Susan Graber
Libby Graham
Mary Ha
Dr Mark Jacob
Dick Janson
Kathy Jean
Jeff Kramer
Robert Krueger
Julie Laverdiere Beck
David B Lewis Jr
John McArthur
David McWhinnie
Alta Mekaelian
Cheryl Mora
Michael Mora
Michael Nick
Daniel Oh
Molly Oster
Rafael Pena
Jason Rogers
David Rosenbaum
Farzad Saed
Astrid Schroetter
Ingrid Schroetter, Dds
Ed Segal
Chad Silver
MaLu Simon
Mark Steinberg
Timothy Straka
Johnvickery Vickery
David Williams
Allan Wun
John Yoseph
Pauline Yoseph