Magic Of Santa Christmas in July Arts and Crafts Faire
Magic of Santa Christmas in July - July 9,10 show registration. Please call or send Dan an email with any questions or problems 775-741-9524.
When
Saturday, July 9, 2022 at 9:00 AM PDT
-to-
Sunday, July 10, 2022 at 3:00 PM PDT
Where
Reno Sparks Convention Center ("A" Rooms)
4590 S. Virginia St.
Reno, NV 89502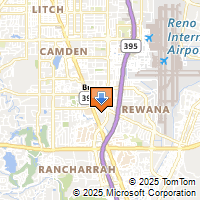 Driving Directions
Look who else is already registered!
Robyn Berg
Jamie Blackburn
Sheri Borg
Diane Brouillet
Monna Bursell
Heidi Busch
Polly Cavner
Gwen Clark
Cheryl Closson
Sabrina Covarrubias
Nicholas Crosby
Brenda Davis
Mary Jo Dennis
Pam Eckhardt
Coral Fowler
Sharon Fritter
Linda Grochowski
Jeri Hill
Sherry Johnson
Jj Jorgensen
Lauren Kaiser
Diana Kamps
Vicki Kawelmacher
Melanie Keener
Wendy Keller
Mara King-Sherman
Cheryl Kominek
Pia Langley
Justin Lowry
Agustina Marcos Alejo
Wendy Marsh
Michelle Martinez Martinez
Morgan Murphy
Miguel Reyes
Allison Riddervold
Carol Robinson
Kathy Smith
Tony Stacey
Marlene Stoner
Sara Suttle
Michelle Ware Hughes