The 2022 International Annual Calix Society Retreat
Join us for a weekend of spiritual healing, fellowship, and a celebration of 64 years of Calix! We will be returning to Washington D.C., site of the retreat in 2019! We will gather at the Washington Retreat House near the campus of Catholic University of America and the St. Pope John Paul II Museum. Archbishop Lavoie will be our retreat leader.
When
Friday, August 5, 2022 at 4:00 PM EDT
-to-
Sunday, August 7, 2022 at 1:00 PM EDT
Where
Washington Retreat House, Washington D.C.
4000 Harewood Rd NE
Washington, DC 20017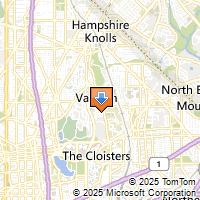 Driving Directions
Look who else is already registered!
James Billigmeier
Noreen Caden
Lorraine M Caron
Kay Cooley
Craig Corder
Dan Dalan
Sheila Dunne
Jim Ennis
Brian Finnegan
Michael Gooley
Susan V Haibeck
Fred Hayward
Jeff Henrich
Patrick Kennedy
Charles Kilgarriff
Pamela M Kolega
Michael Lappe
Deacon Kevin Laughlin
Matthew Lockwood
Mike Maher
Joyce Ann Martin Martin
Thomas Moore
Heather Ondik
Lloyd Patton
Jim Rathburn
Father Paul Richardson
Cecelia Rosales
Beth Sheridan
Tom Sheridan
Jennifer Smith-Young
William Tepper