Him & Me 2022 Father & Daughter Dance
The mission of Him & Me is to give little girls and fathers the advantage of cultivating strong relationships, turning little girls into strong women, and fathers into proud dads. We will accomplish this mission through curated experiences, and annual daddy/daughter dances where daughters can dance to the beat of their father drum.
When
Sunday, August 7, 2022 from 4:00 PM to 9:00 PM EDT
Where
Windows On The River, Downtown Cleveland
2000 Sycamore St
Cleveland, OH 44143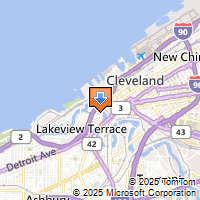 Driving Directions
Look who else is already registered!
Alonzo Woodruff Alonzo Woodruff
Adrian Alston
Raymond Bacchus
Jonathan Ballard
Dashon Barnes, Sr.
William Beasley
Steven Briggs
Bruce Coffey
Luther Davis
Ernie Terrell Terrell Ernie Terrell Terrell
Duane Evans Jr
Curtis Flowers
Wesley Fluellen
Keith Fontaine
Justin Fraley
Ramon Gant
Daron Henderson
David Holly
Jermiah Jackson
Ryan Jackson
King Lou
Terrence Macklin
Arthur D. McDaniel Sr.
Vincent McMichael
Jeffery Owens
Lyric Owens
Blake Parker
Brandon Pool
Alan Rice
Terrence Sanders
Gerald Scruggs
Aqeel Seals
Dontez Smith
Lanetta Spencer
Ricardo Spencer
Jamail Spivey
Michael Thompson
Jacob Thompson Sr
Lonzo Zoey Tinker
Antoine Tucker
Jonathon Turner
Darnell Washington
Brandon Wells
Direz Williams
Michael Young