Teacher Advisory Board at Camp McDowell
We want to show our appreciation for teachers and hear your feedback this summer during our Teacher Advisory Board Meeting at Camp McDowell. Spend time exploring and enjoying camp, discussing ways to improve our educational programs, and getting professional credit along the way. Bring your teachers friends along too, even first time visitors!
When
Monday, July 18, 2022 at 1:00 PM CDT
-to-
Tuesday, July 19, 2022 at 4:00 PM CDT
Where
Camp McDowell
105 Delong Road
Nauvoo, AL 35578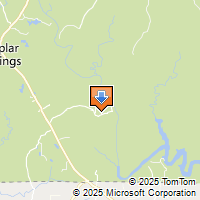 Driving Directions
Look who else is already registered!
Michael Bissell
Summer Collins
Brittney Crawford
Tamara Hopkins
Wesley Kennedy
Christy Leopard
Lauren Long
Todd McDonald
Brandi McIntyre
Karen Pullin
Allison Sanders
Karen Thompson
Lavanda Wagenheim
Tammy Walters