SME, Thursday, May 19 Luncheon
DD Breaux, the "Dean of Coaches" at LSU brings us her incredible story and talks about why "Everything Counts!" Don't miss this inspirational powerhouse!
When
Thursday, May 19, 2022 from 11:30 AM to 1:00 PM CDT
Where
Juban's Restaurant
3739 Perkins Rd.
Baton Rouge, LA 70808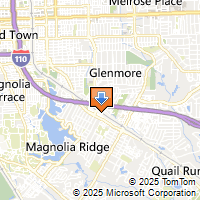 Driving Directions
Contact
Nancy Carter
Sales and Marketing Executives of Baton Rouge
(225) 978-4004
nzcarter@mac.com
Look who else is already registered!
Rob Abruzzino
David Alello
Teresa Alvarez
Jamie Arceneaux
Darby Baronet
Robert Blanchard
Bonny Botts
Brittany Boudreaux
Chase Chabaud
Amanda Chustz
Denzil Cole
Kendall Denney
Josh Ellzey
Alysia Guin
Anita Hebert
Katie Hebert
Michael Huye
Megan Johnson
Brandi Kornegay
Hosea LaFleur
Kelly Lastrapes
David Latona
Aimee Lavespere
Mary LeBlanc
Amanda Ledet
Crystal Lopez
Brinkley Maginnis
Sarah Nichols
Lisa O'Deay
Michell Rabalais
Kelly Randow
Shannon Rasbury
Monica Rogers
Vicki Rosenbohm
Matthew Ruiz
Juan Simoneaux
Lori Sumerford-Newsome
Laura Thomas
Leslie Thompson
Kalynn Vegas
Jacqueline Walls
Christi Wharton