FEHL 2022 Summer 12 GAME SEASON
The Forty Elite Hockey League is mostly B level players with a splash of A & C plus players. Team Jerseys are provided by the league for all teams to use. Players are drafted to teams based on age and skill level. Games are Monday nights at 7:25, 8:50 & 10:15 All players play 11 Games for $325. Hockey Beer and Friends!
When
Monday, July 11, 2022 at 7:25 PM CDT
-to-
Monday, September 26, 2022 at 11:45 PM CDT
Where
Bellerive Ice Center
7300 Bellerive
Houston, TX 77036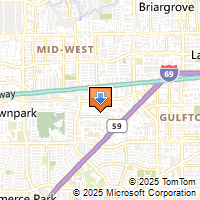 Driving Directions
Look who else is already registered!
Michael Baldisserotto
Trey Barker
Peter Berg
Sean Bingel
Douglas Black
Derek Bonn
David Bowman
Jeremiah Brosseau
Chris Browne
Terry Child
Mark Curwin
Anthony DAdamo
Robb Delprado
Jeff Deurlein
Erik Diaz
William DuBois
Aron Ferchuk
Mark Freydl
Ian Fudge
Michael Green
Jason Hamilton
Scott Harlin
Bill Helander
Brad Hildebrand
Ed Hirt
Shaun Hopkins
Christopher Jachmich
Yad Jayanth
Theron Johnson
Jason Klotz
Scott Knowles
Kevin Kokoski
Bjorn Larsen
Mike Lundquist
Andrew MacDonald
James Magee
Eric Massaro
Russell McGowan
Bryce McKinnon
Russell McKinnon
Matthew McLaughlin
Steve McLaughlin
Roy McNiven
Wayne Millice
Jake Modaro
Parker Monterubio
Austin Nelson
Stephen Neveu
John Newman
Tony Onesty
Luke Pajer
Daniel Poquette
Li Quan
Nathan Reese
David Rubinstein
Mario Runco
Darby Runey
Erin Runey
Paul Sands
Carl Sasyn
Eric Schmidt
Corey Schrader
Chris Sejman
Michael Shaw
Sturgis Sobin
Bryan Spencer
David Steadman
Ron Stinebaugh
Tony Sweeney
Daniel Takahashi
Jonathan Talor
William Turner
Tj Verdone
Ryan Wilck
Zachary Wood
Brennan Yellowlees
Philip Zerwas
Mark Zyskowski