Jerusalem Marketplace VBS Volunteer Registration
You are registering to be a volunteer for Vacation Bible School (VBS). Our first VBS volunteer meeting on Saturday, May 21st. at 10AM. The meeting will be about an hour long (Coffee & Pastries will be provided).
When
Tuesday, June 21, 2022 at 5:00 PM PDT
-to-
Friday, June 24, 2022 at 8:00 PM PDT
Where
Eagle Ridge Church
25891 Holland Road
Menifee, CA 92584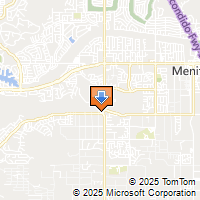 Driving Directions
Look who else is already registered!
Kristen Anderson
Carol Boyle
Julie Browning
Seth Browning
Darth Cabrera
Laura Cabrera
Randall Carlson
Alyssa Chamberlain
Amanda Chamberlain
Diana Davies
Chris Downing
Tina Ferguson
Jessica Javier
Kathy Kersh
Sharon Krause
Kathryn Lennertz
Bill Miller
Winette Miller
Antrina Mojica
Mark Mojica
Raul Mojica
Joe And Annie Monte
Jo Morris
Jeanette Navarrete
April Parker
Carolyn Reece
Justin Rojas
Danielle Romero
Michael Romero
Madison Rooker
Jessie Saiz
Kristin Sanchez
Lizethe Sanchez
Mauricio Sanchez
Maria Schmidt
Matthew Sentak
Melissa Sentak
Christina Setzfant
Danica Stewart
Alex Trujillo
Crystal Trujillo