UC Davis School of Law 2022 Alumni Reunions
You're invited to the 2022 UC Davis School of Law Alumni Reunions. Come back to King Hall to renew old friendships, celebrate classmates' successes, and reminisce with faculty and others about your time here. *Please note that registration is a two step process. Please fill out the form and then follow steps in your e-mail to make your payment.
When
Saturday, November 5, 2022 from 2:00 PM to 6:00 PM PDT
Where
King Hall Courtyard
400 Mrak Hall Drive
Davis, CA 95616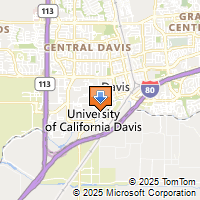 Driving Directions
Look who else is already registered!
Jessica (Satre) Diss
Douglas Akay
Chancela Al-Mansour
Raymond Allen
John Anton
Yeoryias Apallas
Samantha Arens
Grace Arupo Rodriguez
Alexandra Ayoub
Amy Baghramian
Lei Bai
Gordon Baranco
Jesse Barton
David Beatty
Carissa Beecham
Dawn Belcher Neufeld
Bradley Bening
Michael Berens
Sara Boessenecker
Gregory Brislain
Barry Broad
Ariel Brownell Lee
Liza Bunker
David Chase
Kimberly Chase
Rabia Chaudhry
Vivek Chavan
Maytak Chin
Robert Coit
Stevan Colin
Brett Davis Collins
Susan Cox
Diana Craig
Kristine Cummings
Matt Currie
Bill Davies
Moses Diaz
Faisal Dittu
Dave Durrett
Richard Edson
Jim Eischen
Karl Engeman
Kathleen Faubion
Lewis Feldman
Marc Fernandez
James Flagg
Elizabeth Gade
Cheryl Gertler
Ali Goff
Lindsay Gold
Brian Goldman
Rina Gonzales
Richard Gottfried
Casey Green
David Green
Alejandro Gutierrez
Sameena Habib
David Haet
Jeffrey Halfen
Stephanie Hamilton
J. J. Hamlyn
Denise Harrison
Roberta Hayashi
David Hicks
Rex Hime
Andy Holmer
Jean Holsten
Spencer Hoopes
Jamin Horn
David Hurst
Lisa Ikemoto
Bruce Imai
Ed Imwinkelried
Ronald Janes
Jehan Jayakumar
Allen C. Johnson
Cecilia Joseph
Scott Judson
Joel Kantor
Kerry Kassam
Eric Kastner
Betty Kay
Inder Khalsa
Robert Kidd
Collin Kilpatrick
Tiffany King
Tara Kowalski
Peter Kozak
Norman Kulla
Roya Ladan
Leif (Erik) Lange
Jeff Lederman
Amy Levine
Will Lichtig
Nicholas Lieberknecht
Nicholas Liedtke
Arthur Lipscomb
Christina Littlefield
John Liu
Willie Lott
Rebecca Lovell
Gary Loveridge
Dianna Lyons
Katherine Mader
Chad Mahalich
Patrick Maloney
Ann Maloney Dawidziak
Kristin Manley
Lisa Martin
Roger Masuda
Betsy McBride
Brendan McDonnell
Tim McRae
Jeffrey Meith
Douglas Michael
Alice Michel
Alice Michel
John Miller
Raymond Mistica
Nikki Moore
Robert Mukai
Tarik Naber
Caroline Nasella
Cuong Nguyen
Kathleen O'Connor
Leo Ohainle
Kurt Oldenburg
Sarah Orr
Joann Osorio
Elaine Owen
William Owen
Yasamin Parsafar
Stephen Pass
Duane Phillips
Robert Purcell
Ashley Riser
Margo Roeckl
Anne Ronan
Nora Roos
Celeste Rose
Jason Rosenberg
Paul T. Sakai
Melanie Saunders
Jeffrey Schmidt
Zachary Schorr
Donna Selnick
Marcy Sharafian
Philip Sherman
Ralph Simoni
Sharon Smith
Ken Sokoler
Damian Spieckerman
Jeff Spivak
John Stoller
Joan Story
Jeff Taylor
Anna Thomas
Alana Thorbourne Carlyle
Derek Timm
Dan Torres
Carina Uraiqat
Alex Vahdat
Edward Vieira-Ducey
Rogelio Villagrana
David Warner
Pamela Webster
Kelly Welchans
Marty West
Jenica Wilkins
Edwin Wilson
James Woods
Iris Yang
Pajmon Zarrineghbal
Katy Zils