2022 WDCSITE Bike Tour
Please join your WDCSITE colleagues in a fun social and networking bike tour event. We will ride a 5.6 mile route in the District on cycle tracks and streets of signalized intersections. Capital Bikeshare stations are available near the start of the route for those who do not own a bike.
When
Saturday, July 9, 2022 from 10:00 AM to 11:30 AM EDT
Where
Pennsylvania Avenue NW at 3rd Street SW, DC
District of Columbia, DC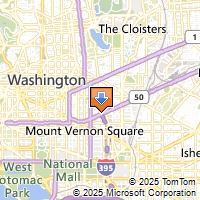 Driving Directions
Contact
Sogand Karbalaieali
Washington DC Section of ITE (WDCSITE)
info@wdcsite.org
Look who else is already registered!
Gerard Baxter
Randy Boice
Bess Brandow
Alvaro Calle
Othman Chebli
Jon Crisafi
Jesse Glasser
Douglas Halpert
Sogand Karbalaieali
Samuel Parsons
Arianna Romero
Anya Van Noord
Joshua Wolfgram