ASCE Philadelphia YMF Phillies Game & Tailgate
Please join the Philadelphia YMF for our annual Phillies Game Outing! Food and non-alcoholic beverages included; alcoholic beverages are BYOB. The tailgate will be in Lot M. RSVP by September 16th. Due to tickets being purchased in advance, cancellations will not be available for this event after registration has closed.
When
Friday, September 23, 2022 from 4:00 PM to 7:00 PM EDT
Where
Citizens Bank Park, Lot M
1 Citizens Bank Way
Philadelphia, PA 19148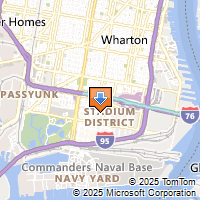 Driving Directions
Look who else is already registered!
Zachariah Abbas
Anthony Ableman
Christian Antisell
JoAnna Ast
Justin Batchelor
Michael Bennett
Darren Black
Cory Bogas
Kirsten Brown
Katrina Budischak
Patrick Callahan
Aj Carchidi
Noor Dabdoub
Ellen Davis
Brian Deitz
Tyler Farley
Nenah Fitch
Liam Flynn
Fritha Francis
Zachary Geiger
Nick Giglio
Amanda Grogin
Brandon Hensyl
Zachary Hill
Chris Holloway
Andrew Howe
David Jordan
Nick Kirn
Robert Kushner
Kevin Malley
Sabrina Mamo
Christopher Medora
Sai Meing
Kris Melag
Elvira-Marie Mikhael
Stephen Mitnaul
Vicente Morales
Shane Moran
Monise Moses
Kayla Nelson
Daniel Neumann
Jennifer Okulanis
Sidney ONeal
Briana Pampuch
Jeremy Pampuch
Joshua Perez
Robert Rainone
Naomi Ramos
Matthew Reese
Nicholas Rende
Anthony Rizzo
Kyle Shallow
Brandon Smith
Kyle Snyder
John Tercha
Jen Torman
Alexandra Wagner
Kevin Walsh
Dennis Wilson
Ryan Winslow
Yang Yang