Annual CE Day
OCAHUís Annual CE Day Canít be Missed! Youíll walk away with 5 CEís and TONS of useful information to help you in your business.
When
Tuesday, September 13, 2022 from 9:00 AM to 4:00 PM PDT
Where
Lake Forest Community Center
100 Civic Center Dr
Lake Forest, CA 92630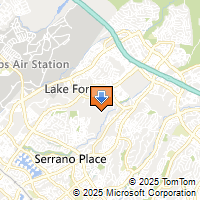 Driving Directions
Contact
Gail James Clarke
Orange County Association of Health Underwriters (OCAHU)
714-441-8951, ext. 3
orangecountyahu@yahoo.com
Look who else is already registered!
Rosio Abustan
Timothy Beck
T J Belfanti
David Benson
Crystal Bishop
Lisa Boyajian
Nick Bramson
David Brown
Ruben Caballero
Barbara Ciudad
Dorothy Cociu
Kim Dannettell
Ailene Dewar
David Drzymkowski
David Ethington
John Evangelista
David Garcia
Diana Gonzalez
James Goodson
Terri Green
Craig Gussin
Jessica Hogan
Grace Hong
Angela Irizarry
Michele Isaly
Marcia Israel
Rachael Jones
Sue Kidder
Anne Lam
David Leonard
Juan Lopez
Billy Maddox
Linda Madril
Dvorah Mariscal
Tia Mayer
Anthony McCarren
Glenn McDonald
Tim Mehlhoff
Renee Melgoza
Casey Meserve
Patricia Mihalyi-Stiffler
Diana Miller
Marilyn Monahan
Donna Morgan
Tonda Moses
Jackie Moss
Maria Perez Flatt
Bob Quaid
Blair Rhodes
Paul Roberts
Leonard Shively
Michael Sigal
Eric Sims
Wickham Smith
Catherine Solomon
Margaret Stedt
Boib Stiffler
Eric Terrazas
Gonzalo Verduzco
Sue Wakamoto-Lee
Lisa Whitley