2023 Central Ohio SW Roundtable #1: Precipitation Trends & Impacts to SW Management in Central Ohio
Join us in our office for our 1st roundtable of 2023 for a discussion on where we see climate trends going and how that relates to what we are seeing on the ground in stormwater management. Pizza will be provided for in-person attendees! If you cannot join us in-person, we will be offering a remote/hybrid option.
When
Thursday, May 25, 2023 from 10:00 AM to 12:00 PM EDT
Where
Franklin Soil & Water Conservation District
1404 Goodale Blvd.
Suite 100
Columbus, OH 43212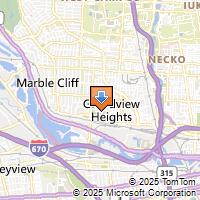 Driving Directions
Look who else is already registered!
Cindy Barron
Jerry Bowling
Lindsey Brighton
Matthew Claypool
Tiffany Conn
Dusty Cunningham
Eric Davis
Jay Dorsey
Julius Duncan
Sara Ernst
Laura Fay
Cindi Fitzpatrick
Ryan Fowler
Pitambar Gautam
Joseph Jarvis
Michael Kelnhofer
Bob Lamb
Kim Landsbergen
Michael Menoes
Anne Munro
Linda Nicodemus
Jim Palus
Ariel Pinson
Abby Pope
Emma Ryan
Jeff Sampson
Tom Scheck
Mike Schulze
Alana Shockey
Wesley Sluga
Dustin Stoops
Mark Timbrook
Whit Walker
Janean Weber
Elizabeth Wiley
Kevin Wood