2023 SCSBC Navigate Conference for Advancement & Finance
An SCSBC professional development conference for the business and finance staff, advancement staff, heads of school, and board members of Christian schools. Featuring plenary speaker: Dr. Rod Wilson. Workshops specifically geared towards Advancement & Finance topics.
When
Sunday, April 2, 2023 at 6:30 PM PDT
-to-
Tuesday, April 4, 2023 at 12:15 PM PDT
Where
Coast Tsawwassen Inn
1665 56 St
Delta, BC V4L 2B2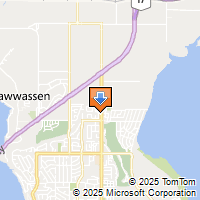 Driving Directions
Look who else is already registered!
Amador Astudillo
Olivia Bergen
Christina Binnema
Ivan Boh
Tim Caughey
Anita Chiu
Sydney Cunningham
Karen Currie
Grace Dehn
Ana Enduma
Ann-Michele Ewert
Quentin Flokstra
Sabrina Fung
Tom Grasmeyer
Stacey Green
Steve Gutknecht
Kinsley Hettinga
Savaya Hofsink
Ella Hoh
David Houston
Joanne Ironside
Ian Jarvie
Tony Kamphuis
Ben Keizer
Stacey Kloosterhof
Daryn Kobes
Mike Lewis
Chris Mansell
Don Nettleton
Alison Niemeijer
Rachel Otten
Andrea Pickard
Keith Piquette
Glenda Posthuma
Karen Postmus
Emily Reilly
Albert Schermers
Todd Schilthuis
Michael Shenk
Julius Siebenga
Lisa Smit
John Suan
Mike Suderman
Kevin TeBrake
James Thomson
Evelyn Van Egdom
Howard Van Mersbergen
Meghan Van Pelt
Caroline Van Saane
Katie Vandenbrink
Tom Veenstra
Arusha Vegt
Elaine Visscher
Cannis Wan
David Ward
Alyson Westra
Bryan Young
Wendy Zurrin