Lenten Bible Study with Pastor Ross
Join us every Wednesday 6:30-7:30 pm in March for a Lenten Bible Study with our new Senior Pastor, Ross Purdy. He will offer additional insights on his sermon series exploring Jesusí vision for the church. Small group discussion will follow his teaching. Please let us know if you would like to join us for dinner at 5:45, of if you need childcare.
When
Wednesday, March 1, 2023 at 6:30 PM PST
-to-
Wednesday, March 29, 2023 at 7:30 PM PDT
Where
Fellowship Hall
626 Foothill Boulevard
La Canada, CA 91011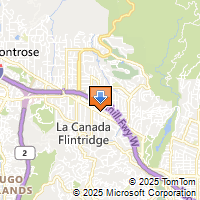 Driving Directions
Look who else is already registered!
Jan Assink
Carol Backer
Helene Battistoni
Marcia Bonnabel
Sylvie Brenot
Mark Brown
Mei Cao
Dennis Carpenter
Sharon Combs
Lisa Corbett
Robert Cox
Harriet Dancrted@aol. Com
Judy Denenholz
Neena Dorigo
Neena Dorigo
Chris Duryee
Betsy Faber
Melanie Frey
Lauren Gallidoro
Ana E Gan
Connie Gilmore
Susan Haigh
Cari Hall
Connie Hanson
Ronald Henricksen
Marci Herrera
Ellen Heston
Gloria Hill
Kathleen Hitt
Miss J Jerome
Denise Johnson
Alicen Kovacic
Nancy Lahey
Marian Lamb
Kiley Lampier
Till Liepmann
Thomas McCaslin
Meredith McKenzie
Stephanie Miller
Doris Miner
Margaret Mitchell
Nancy Newhouse Porter
Cathy Palermo
Scott Pankey
Sandy Ravana
Elaine Rohr
Laurie Siqueido
Karyn Smithson-Hughes
Eileen Stevens
Jeanette Stirdivant
Carolyn Stradling
Mary Tracy
Nancy Valentine
Jill Vig
Glenda Webster
Mike Weigel
Joanne Yoon