Membership Meet-up, Mentorship Kick-off, and Webinar Watch "Board Bloom"
This Complimentary Session hosted by the AFPSEWI Membership Committee is your opportunity to learn what AFPSEWI is all about! We will kick-off our 2023 Mentoring Program and together watch "Board Bloom: Real-Life Strategies in Empowering Board Members to Get Involved, Impact and Influence Others" followed by a local discussion.
When
Thursday, April 27, 2023 from 7:30 AM to 9:30 AM CDT
Where
New Berlin West Performing Arts Center Lobby
18695 W Cleveland Ave
New Berlin, WI 53151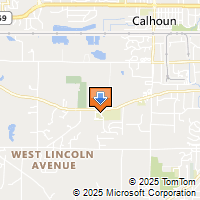 Driving Directions
Contact
Julie Cordero, AFP SEWI Chapter Administrator
AFP Southeastern Wisconsin Chapter
414-399-0281
chapteradmin@afpsewi.org
Look who else is already registered!
Kimberly Alexander
Madison (Madi) Ashman
Lisa Attonito
Ruthie Barrie
Beth Bender
Kasey Chard
Jenna Czaplewski
Michael Egly
Bridget Gaughan
Gwen Griffin
Jackie Harcourt
Kathryn Hausman
Laura Koppa
Will Loder
Yajaira Maldonado
Shannon Malnory-Silbernagel
Lorna McDaniel
Carolyn Muckelberg
Kelly Nowakowski
Catherine Pederson
Joseph Phillips
Quentin Prince
Amy Rowell
Maggie Seer
Nancy Seidl Nelson
Michelle Strode
Rebecca Surges
Margaret Thom
Heather Willette