MBA of Central Florida 2023-2024 Installation and Awards
Please join us in welcoming our new board for the 2023-2024 term at our installation. Following the installation we will be doing industry awards.
When
Wednesday, June 14, 2023 from 11:30 AM to 1:30 PM EDT
Where
The Citrus Club
255 S Orange Ave Suite 1800
Orlando, FL 32801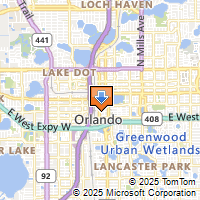 Driving Directions
Look who else is already registered!
Michael Cochran
Erica Coran
Magda DeMauro
Dartavious Garland
Travis Ginn
Matthew Goldman
Dawn Henshaw
Brittany Johnson
Taylor Jones
Kinsey Lallathin
Michelle Lyons
Nirit Nitzachon
Kristjan Nowicki
Joseph Onofre
Ivy Paffrath
Tom Powell
Tammy Powers
Heather Salvatoriello
Maylen Sanders
Barb Stewart
Arcenet Velez
Amy Wareing
Shelley Warticki