2023 - DSTE Attendee Registration
Register now to attend the 2023 Deep South Turf Expo, a regional three-day conference full of educational sessions based on southern turfgrass management practices, networking opportunities and a tradeshow full of the turf industries' best suppliers.
When
Monday, October 16, 2023 at 12:00 PM CDT
Where
Mississippi Coast Convention Center
2350 Beach Blvd.
Biloxi, MS 39531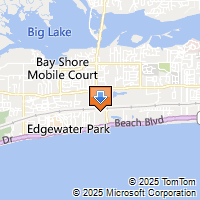 Driving Directions
Look who else is already registered!
Brian Aaron, Cgcs
Will Arnett
Michael Baird
Shea Baird
Wayne Bassett
Chad Baudoin
Gavin Bauer
Benny Bohanon
Myron Bohanon
Jonathan Boles
Barry Bolner
Duke Bolner
Hunter Bordelon
Travis Boyd
Chris Bradford
Mark Brewer
Josh Bridges
Derrick Bright
Kyle Briscoe
Paul Brooks
Chris Bucci
Wayne Buffington
Charles Bunt
Larry Cagle
Al Capitell
Mthew Carter
Mason Castile
Alan Channell
Murray Channell
Charley Crell
Michael Crocker
Jason Croom
Josh Curbow
Steve Czerno
Chad Daniels
Jamey Davis
Dave Dettmer
Bryan DeWeese
Thomas Dickerson
Kevin Dinkel
Dan Dorrough
Allen Dozier
Keair Edwards
Ken Edwards
Shawn Emmack
Ashley Escutia
Grant Faulk
Aaron Faust
Mikalia Feagans
Gib Fox
Adam Gillam
Hedden Glenn
HUnter Gordon
Michelle Granich
Tim Grazier
Steve Greer
Wally Gresham
James Grisham
Jonathan Gruber
Jason Guy
Rodney Guy
Michelle Haman
Steve Hammon
Joseph Hanko
Jeff Harrison
Rick Hickman
Tyler Hilburn
Ryan Hodges
Geoffrey Hoffman
Chris Hoskins
Tony Ivey
Caleb Jennings
Mark Jewell
Chandler Johnson
Karl Johnson
Brian Jones
Cason Jones
Troy Jones
Foster Jordan
Levi Jumper
Glen Junkin
Mike Kent
Winn Kent
Austin Killion
Greg Klemp
Matthew Lambert
Justin Lanford
Brent LeBlanc
Jeff Lee
David Leon
Nate Lewis
Jarrod Ligon
Chris Maddox
Bradley Malone
Alex Marshall
Jacob Maske
Jim Mason
Nicholas Matthews
Caitlyn Mayberry Noe
Bax Mayfield
John McAtee
Tyler McCool
Charlie McDavid
Lee McLemore
Tyler McMellon
Jeremy McSwain
Stephen Miles
James Mitchell
Robert Mitchell
Dalton Morgan
Loren Moulder
John Mowat
John Nabors
Kurtis Nelms
Chaise Oliver
Andy Page
Kevin Pannell
Billy Pattillo
Lee Peden
Mark Pellittieri
Jake Perry
Pawel Petelewicz
Patrick Pierce
Andrew Pike
Pat Ponder
Jason Powers
Michael Prudhomme
Mike Pullen
Drew Rochelle
Glenn Sansing
Heath Sellers
Graham Simmons
Nick Simoneaux
Josh Smith
Jake Sorrells
Jeremy Stevens
Joshua Stewart
Chris Sullivan
Chris Sullivan
Jeremy Sutton
Jeff Tice
Brian Tuck
Elvin Ulmer
Craig Walsh
Jason Ward
Ryan Warren
Tyler Wass
Paul Welborn
Pat White
Matt Williams
Neal Wisdom
Paul Woods
John Wright