2023 Exhibitor Booth Registration
Reserve your booth at the Deep South Turf Expo...the largest turfgrass conference and expo in the Southeast. Registration is officially open for our exhibitors. Reserve your booth early for the best location! Booth workers and attendee registration will open early summer.
When
Monday, October 16, 2023 at 3:00 PM CDT
-to-
Thursday, October 19, 2023 at 10:00 AM CDT
Where
Mississippi Coast Convention Center
2350 Beach Blvd.
Biloxi, MS 39531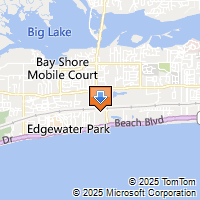 Driving Directions
Look who else is already registered!
Dave Arnett
Alan Avant
Joe Baggett
Justin Baker
Cory Blair
Brian Blaschka
Mike Bounds
Ken Burnham
James Crockett
Ali Dover
Scott Dunham
Shawn Emmack
Jeffrey Fischer
Lindsay Gahm
Lind Hunemuller
Hank Kerfoot
Jeff Knapp
Jack Kulp
Andi Langner
Caitlyn Mayberry Noe
Brian McCloud
Andrew McDaniel
Scott McElroy
Scott Myers
Scott Newman
Jason Powers
Hannah Pratt
Brad Rounsaville
Bill Seigle
Daniel Strickland
Scott Thomson
Robin Tillery
Tyler Warner
Kelli Weaver
John White
Harold Wilhelm
Jamie Zakary