Magic Of Santa Arts and Crafts Faire
Magic of Santa December 2nd and 3rd 2023 show registration. Please call or send Dan an email with any questions or problems 775-741-9524. This is a Hand Made Crafts Show. If you do Buy/Sell please do not apply.
When
Saturday, December 2, 2023 at 9:00 AM PST
-to-
Sunday, December 3, 2023 at 5:00 PM PST
Where
Reno Sparks Convention Center ("A" Rooms)
4590 S. Virginia St.
Reno, NV 89502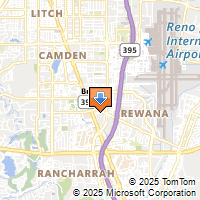 Driving Directions
Look who else is already registered!
Naomi Agnitsch
Karel Ancona
Doreen Avila
Donna Bailey
David Balk
Dorlesa Barmettler
Eszter Barna
Reanna Benzie
Tanya Blackbourne
Sheri Borg
Sandy Boyd
Diane Brouillet
Lynda Buhlig
John Cann
Mary Catanzarite
Yolanda Chatwood
Jade Child
Gwendolyn Clark
Cheryl Closson
Eileen Cohen
Eileen Cohen
Lee Dark
Sherlyn And Matthew` Dorn
Lisa Downey
Aurora Drobnis
Cindi Eckert
Terri Eisenbarth
Amber English
Kersti Espinoza
Annie Faubion
Kimberly Field
Lori Foster
Leann Fronek
Roberto Fuentes
Robert Garlock
Amanda Goodwin
Aaron Gray
Lindsey Harris
Holly Hart
Michelle Howard
Michelle Hughes
Molly Jauregui
Jon Johnson
Dorian Jones
Hailey Jorgensen
Mara King-Sherman
Linda Kuehl
Pia Laine-Langley
David Lankford
Jacque Lethbridge
Nikos Levi
Taylor Lockett
Vanessa Loudermilk
Mary Love
Lorraine Luerra
Arline Macauley
Rick Madden
Allyson Marshall
Tuesdee Martin
Michelle Martinez
Rosalina May
Mary Meckler
Owen Mercer
Leslie Mitchell
Bruce Montgomery
Kathi Morser-Garrison
Jenn Munn
Sylvia Nunez
Kecia Olney
Mallory Paiva
Cathy Paschane
Monica Perez
Suzanna Perry
Kristie Pierce
Linda Piercy
Chiara Pompanin
Marie Pratte
Tammy Pulley
Joanna Puszka
Crystal Rickman
Barbara Ries
Kim Rife
Shawn Rogers
Stefany Shakal
Bonny Silva
Bonnie Smith
Tina Stanton
Judy Stephenson
Olivia Tabor
Vikki Taguinod
Tina Thompson
Maryan Tooker
Kristina Tucker
Nora & Larry Tucker
Brandi Usher
Cherie Valentine
Alyssa Villegas
Jamie Walker
Brooke Walshaw
Rebecca Warner
Mark Waters
Pamela Wilding
Kenneth Williams
Shirley Or Penny Williams
Belinda Woldruff
Ruby Wyckhuyse
Ashley Zainos